Count Us In is a community of people and organisations taking practical steps to protect what they love from climate change before it is too late.
My organization, One Home is a Count Us In founding partner and I am really excited about what we can achieve together.
Climate change is real but we can still stop the worst impacts if we act NOW.
It can feel overwhelming to know what to do and how to play our part.
But we are sharing 16 practical steps you can take to reduce carbon pollution and make Britain greener. 
We are asking you to say Count Us In and make change that matters. Choose steps that work for you. Reduce waste, drive electric, dial you're your thermostat, recycle, reuse and repair more. These will SAVE you money too. 
If everyone in the UK takes two or three steps, imagine how these changes would add up.
If one billion people around the world pledge, those actions would slow climate change and force governments to take notice.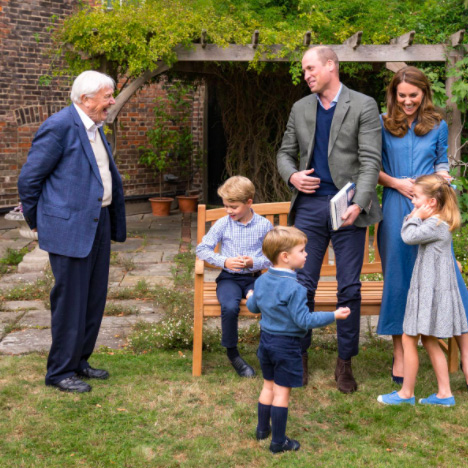 Prince William recently paid tribute to our green and pleasant land. He said: "With the extraordinary seasons and variety of trees, hedgerows, moorlands and undulating hills, we've got everything. If we are not going to protect the UK we are letting a very beautiful gem just disintegrate. 
"The younger generation are wanting more and more action. We've got to speed the pace up and get on top of it and be more vocal about what's going on."
Working together, our choices make an extraordinary difference both directly reducing carbon, which creates a blanket of pollution around the world and encouraging leaders to act more boldly to protect the things we love.
We are making progress. The government's Green Home Grant provides £5k to insulate your home, (or £10k if you are on benefits) which will reduce your bills every year.
Brits are recycling more than ever, we are eating less meat, and we have more electric car charging point locations than petrol stations.
The UK is already world leader in offshore wind farms. Boris Johnson has promised £160m investment so we can create at least 2,000 construction jobs in this growing new industry.
We also need an army of builders, plumbers and engineers to make our homes warm and create more renewable energy supply to power our country from the rain, sun and wind resources we are blessed with. Switching to green power supports these businesses and new ones too.
But we can still do more of what counts. It's not too late. If we act now, we can protect our livelihoods and our communities and crucially leave a better world for our children. Go to www.Count-Us-In.org to pledge an action and then share this with your friends.
Can we count you in?